It has been a long time coming but Brooke Marks has just released a brand new zipset at her official site. This zipset is all about Brooke showing off a variety of slutty Halloween costumes as well as her blowjob skills. I think the best costume she came up with was the PBR bikini bottoms and bottle caps to cover her nipples. Now that is creative. However, she really takes it to the next level with her up close simulated blowjob images & video of her sucking & stroking a realistic looking penis. You can tell Brooke has been practicing.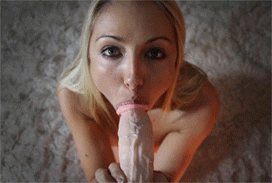 Inside the zipset you will find 50 minute HD video in 1920×1080 resolution as well as over 100 high resolution images. This zipset is simply massive, totaling nearly 1.9GB of content for you to keep for ever! It is available now at her store for only $29.99.
You can download the zipset and see more preview images by simply clicking here.
Still not convinced? Check out these images from the gallery:
How about some video caps from the 50 minute long video?
Are you ready? Click here to get the full 1.9 GB zipset.