Craving Carmen has just released 3 brand new zipsets on her zipset store and I have already got all 3 of them downloaded so I could check them out and give you guys a nice full review of each.
The first zipset, titled "Glass & Anal Beads" is $17.95 and includes a 18 minute 640×480 webcam video of Carmen using a ribbed glass dildo in her pussy and some purple anal beads up her tight ass! This video has some nice closeups of her pussy and ass as she uses both toys for some double penetration! Here are a few picture previews: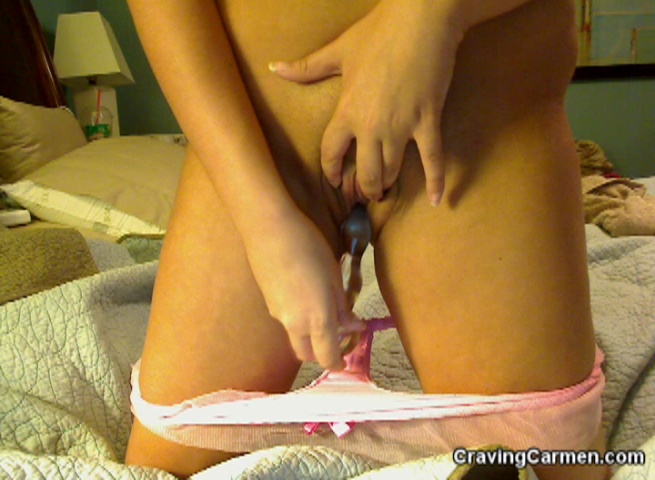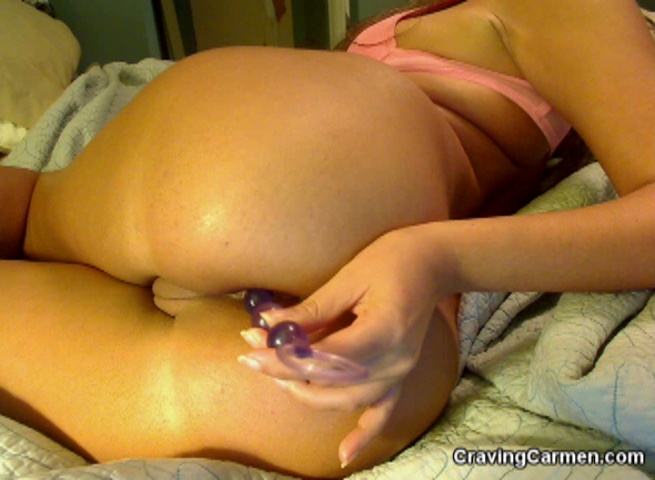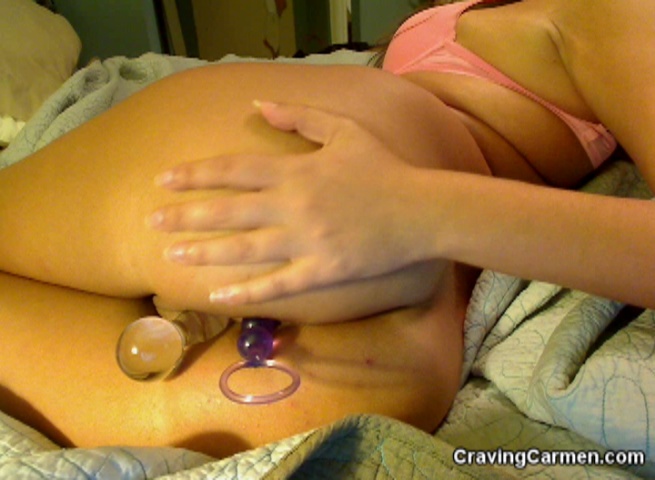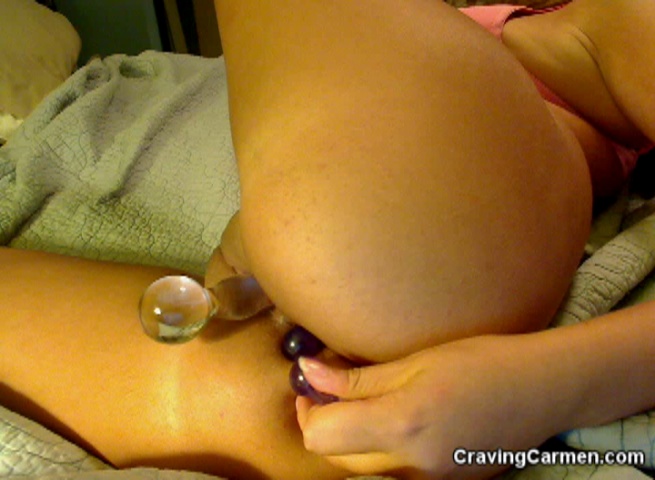 The second zipset, titled "Gag & Facial Blowjob" contains a 12 minute blowjob video of Carmen down on her knees sucking off some hard cock. My favorite parts of this video is when she is sucking on his nuts and gagging on his cock. So hot! Here are some samples from this particular zipset: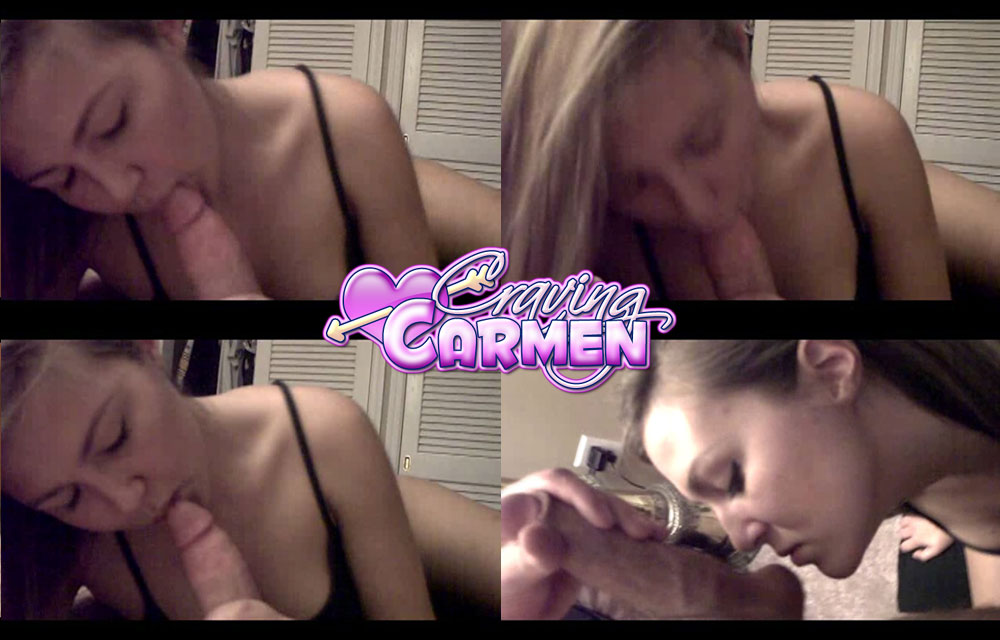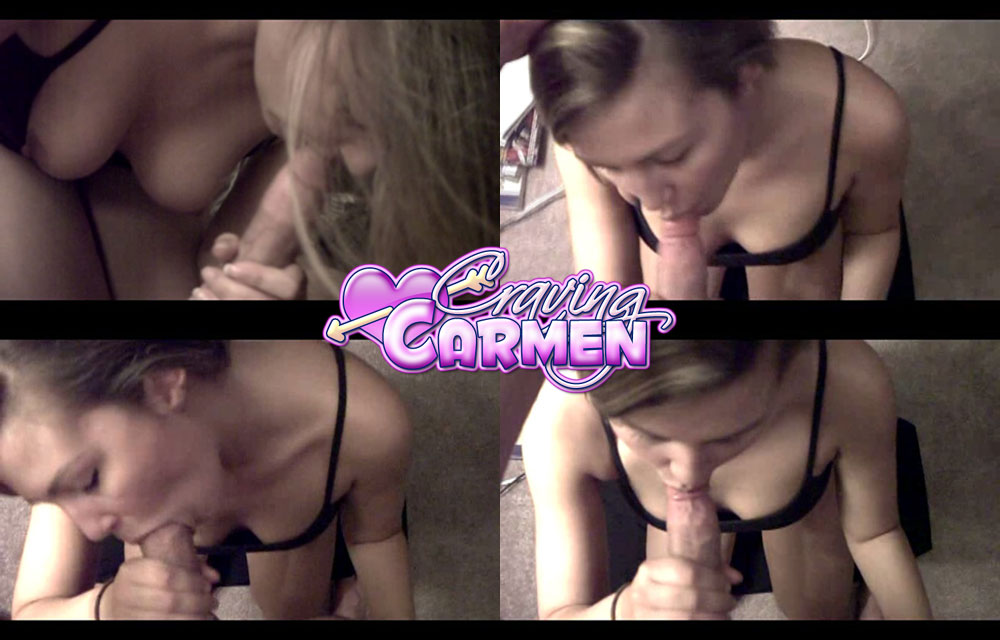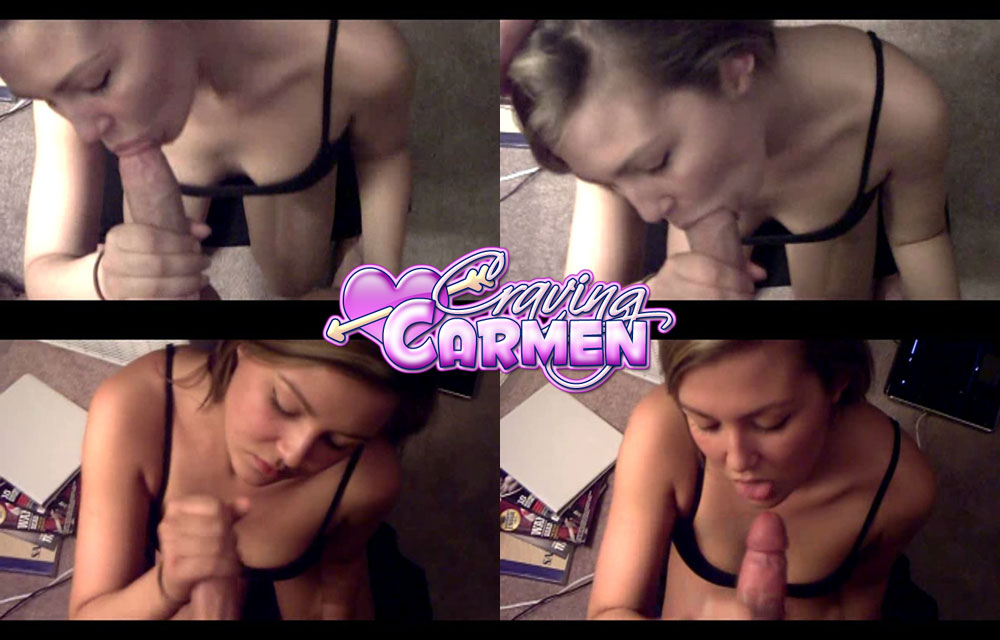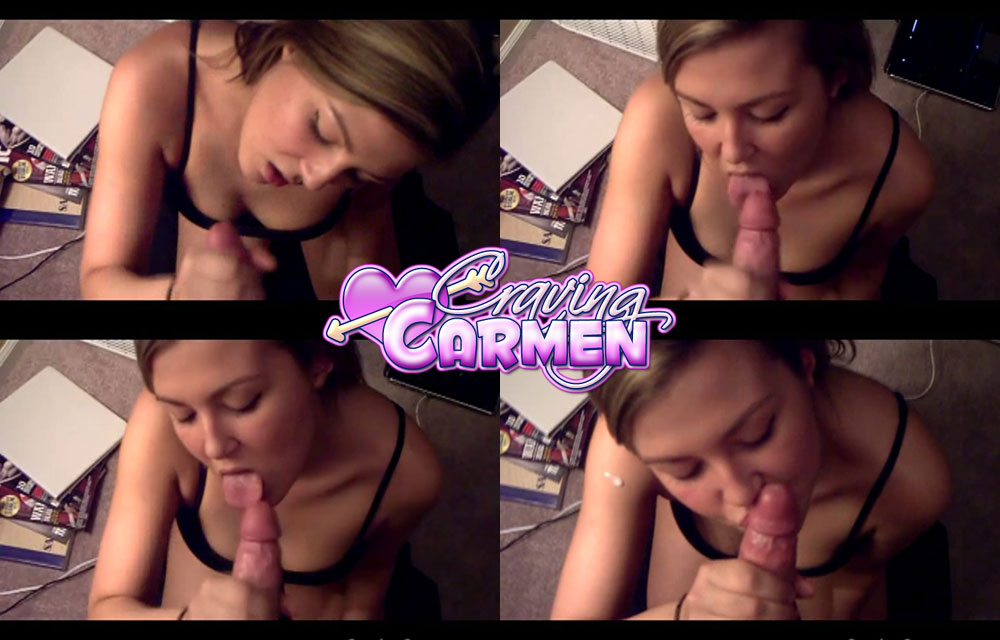 And the third and final new zipset, titled "Nerd Blowjob" is a short but sweet blowjob video. In this one, she is wearing these cute nerdly glasses as she goes to town sucking on his hard cock. My favorite part about this video is the facial all over her mouth and tongue after she tells him she wants to 'taste his cum'. Here are the previews from the last zipset: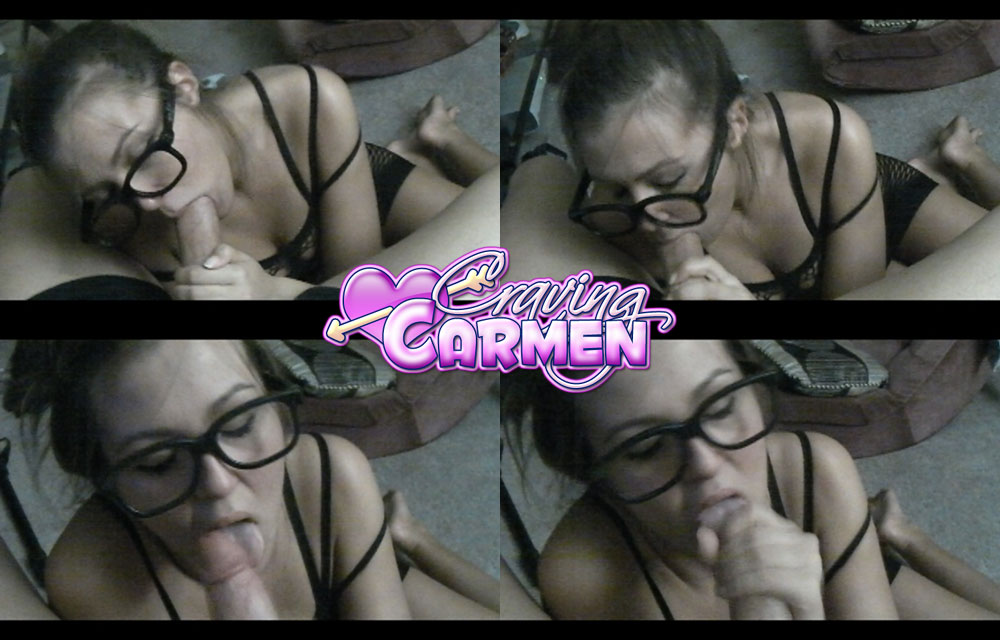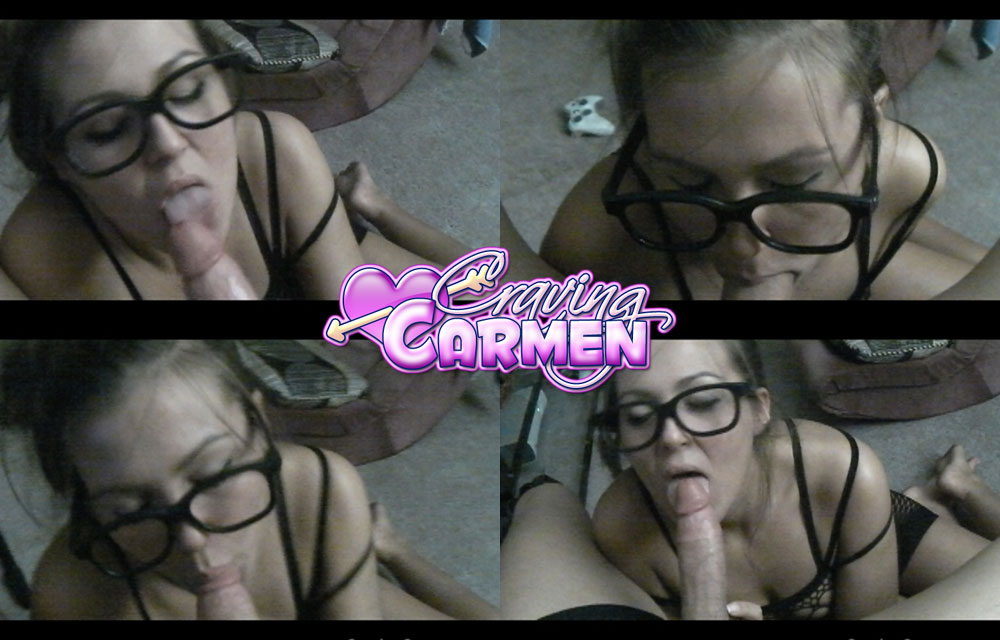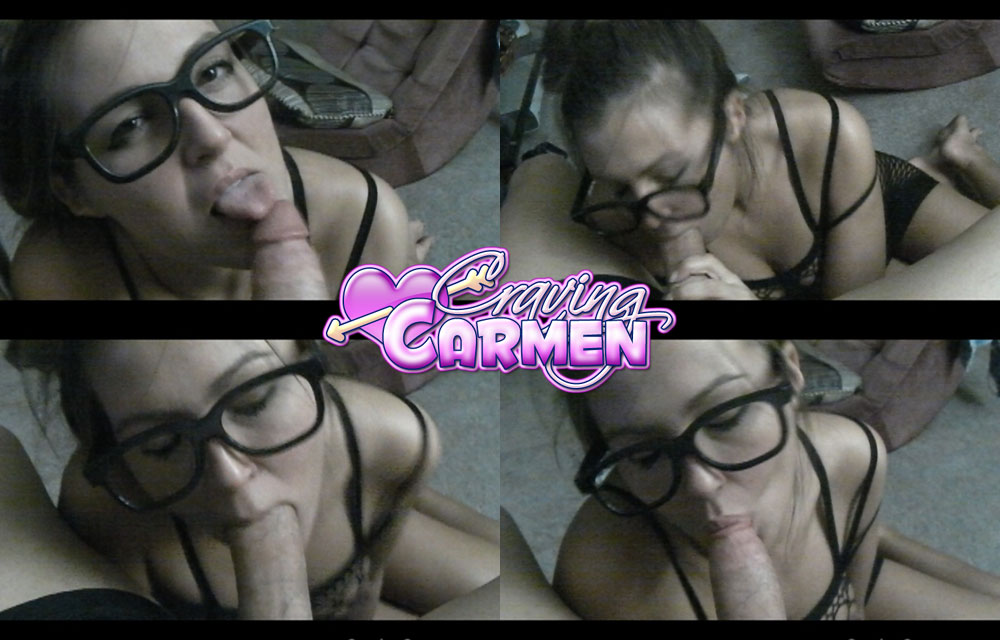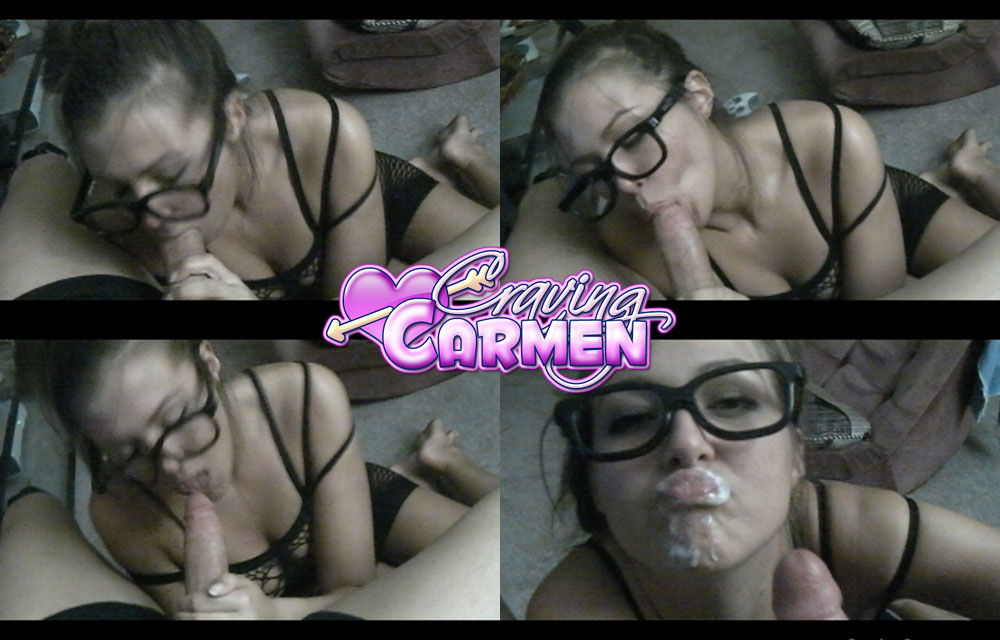 Be sure to click here to check out all of her naughty zipsets or to signup to her site!